When we first began working with our Esporta Wash System, we knew it worked well for firefighters' garments and gear. We knew it would clean, disinfect and freshen sports clothing and equipment. But, since we started working with this amazing equipment, we've discovered there is almost no limit to what it can do.
Our athletic clients have become our researchers by challenging us to clean things we never would have imagined. For instance, one asked if we could clean snow mobile suits. Well... we did! Another asked about a pair of leather shoes that had become a bit smelly over time. No problem... Clean and fresh again! But it doesn't end there...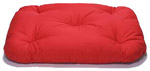 How about scuba gear? Or Theatrical costumes? Or hard hats and liners? Well, you can see what we mean...
So, just for fun, here is a partial list of some of the items that our Esporta Wash System has been used to clean, disinfect and refresh.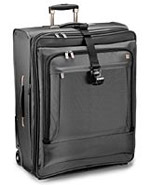 You can see that our equipment and cleaning process can handle a wide range of personal and household items that should be cleaned, disinfected and freshened. We love a challenge.
Not sure if something can be processed? Give us a call! We can't wait to see what's next.
And remember we don't simply clean items. Our Esporta Wash System also disinfects, killing 99.9997% of bacteria and removing mould and fungus... all of which can contribute to nasty smells and poor health conditions. And, for the final touch, we add a nice fragrance that keeps things smelling fresh for weeks, if not months.